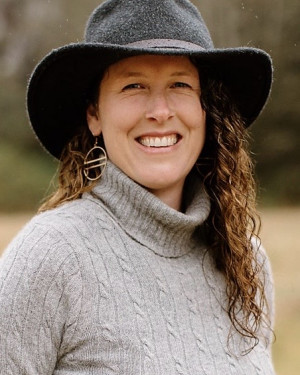 Brooklyn Marvin
REALTOR®
License #:02039145
Brooklyn began her real estate career knowing she wanted to do rural sales, and there weren't many agents locally who specialize in large ranches, rural land, licensed cannabis properties, and timber sales. After only one year Brooklyn quickly become the top agent at her brokerage, and by year 3 the volume of sales made it obvious that it was time to create a team. Emily Burrell came on as a partner helping to further expand their reach with an added specialty in residential sales. In 2020 Pat Quinn joined the team as an assistant and is now also a licensed agent. Team Evergreen now facilitates sales in land, cannabis, timber, residential, and commercial in Humboldt, Trinity, and Mendocino counties.

Brooklyn dove into cannabis at a time when permitting and regulations were new, so there was no choice but to learn the process in multiple counties. She now has a well chosen team of lenders, consultants, attorneys, biologists, and CPA's to help large scale cannabis transactions go down smoothly. Team Evergreen ensures that problems are solved, and properties and permits are good to go before passing them on. The level of attention, ability to navigate the cannabis world, and hard work have set this team apart.

Brooklyn is also a professional photographer, wine maker, horse trainer, and has a great love for ranching, and being by the river. She now resides mostly in Trinity county with her husband and son. Team Evergreen is so excited to be part of the TOP Team to bring ethical, and excellent service to our coastal and mountain rural communities!